How to Influence Public Policy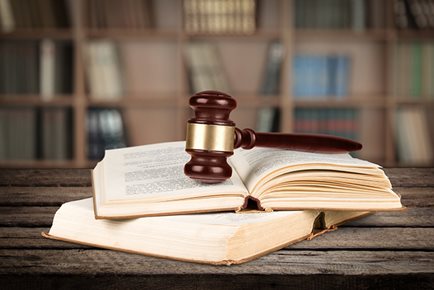 As a member of your association Board, you know that your association does great things for the residents of your community. But not everyone is aware of the benefits of associations. Sometimes the very legislators and decision makers that are tasked with
creating policies and laws
directly affecting communities and associations have very little knowledge of their inner workings.
Educating lawmakers and shaping public policy begins with identifying key issues. And that's exactly what The Community Associations Institute (CAI) strived to do in their series of panel discussions with industry professionals and stakeholders, the results of which were published in CAI's magazine,
Common Ground
.
Below, we've paired that insight with information from our own experts to arrive at five key ways you can influence public policy.
1. Build relationships with public officials.
In order to help lawmakers understand the value of associations, they must first know who you are. Establishing and fostering good relationships with local public officials is key and is the shared responsibility of Board members, residents and community management professionals. But beware, as is the case with any relationship, developing these relationships will not happen overnight. It takes time and ongoing effort. It also takes data to support your claim that associations bring value. To that end, you may want to reach out to your local research institutions, such as colleges and universities. These organizations can supply objective, valuable data and analysis that may be helpful when meeting with legislators.

2. Communicate the true nature of community associations.
Now that you know who your local legislators are, it is time to educate them on association living. Keep in mind, a large part of a legislator's role focuses on governance, thus, they are often eager to offer solutions to problems or issues. However, this can spell disaster for community associations, especially if legislators have little working knowledge of what an association does and how they benefit their residents. The result is often "blanket" solutions that don't work for all associations. The only way to avoid this "one-size-fits-all" approach is to educate your legislators on what a Board's full scope of duties really looks like. If they understand that associations are running a non-profit corporation, while also building a sense of community, perhaps they will be able to set policies that fit all associations' needs.

3. Emphasize financial stability.
One of your major roles as a member of the Board is to maintain the infrastructure of your community, including structural elements and operational systems. Roads and sidewalks need continuous upkeep, as do lighting structures. And as communities age, it can be expected that this infrastructure will begin to deteriorate. That's why it's best to plan in advance to address these issues, usually through thoughtfully developed reserve studies. Laws that mandate reserve studies and require associations to fund their reserve accounts based on said study are typically keeping the best interest of the residents in mind. A good community management company can help you with this important step that ensures your association's continued financial stability.
4. Take advantage of new technology.
Emerging technology is changing the way associations do business. New web-based platforms facilitate and streamline communications, online voting, and so much more. Public policy has lagged behind in this arena, but should get behind this new technological trend. Doing so will only allow associations the flexibility to operate more efficiently.
5. Harness the power of branding.
Brands aren't just logos and slogans used by major corporations. They are the emotional and intellectual connection to your audience. Your brand communicates your values and your beliefs. This is of particular importance because these principles inform many of the policy decisions being made. To build your brand, consider different strategies – from the physical aspects of your community to your online presence.

Associations play a vital role in enhancing quality of life and in ensuring high property values. Together, we can do our part to make sure public policy officials understand that role. If you start with these five easy steps, you'll be on the road to success in no time. For more information on how a property management company can assist your association, contact FirstService Residential.