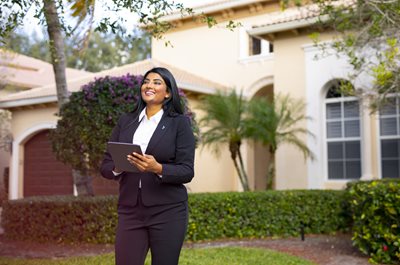 FirstService Residential, North America's property management leader, is hiring for multiple property management jobs. Our team is seeking skilled professionals that share our values of aiming high, doing what's right and going above and beyond to provide excellent service our customers and colleagues.
Interested in Property Management?
Our team is hiring for multiple roles across various departments. Here is your chance to grow a growing team in a resilient industry!

Don't think you have the experience? No problem! Here are some roles outside the property management field that would make for an easy transition into a new career in the industry:
Restaurant Managers
Hospitality/Resort Professionals
Country Club Managers
Event Managers
Real Estate Professionals
Executive Assistants
... and more!
Connect with Our Human Resources Team Today!
Hot Job - Amblebrook Gettysburg: General Manager
About the HOA Industry
Property management is the operation, control, maintenance, and oversight of real estate and physical property. This can include residential, commercial, and land real estate. Although many sectors and industries were hit hard by the pandemic, the residential HOA/property management industry remained relatively stable throughout the era of social distancing.


Facts at a Glance
The North American property management market is valued at $5 billion.
This market value increased 7.78% over 12 months.
There are currently an estimated 317,300 property managers in the United States.
The property management job market is expected to grow by 10.3% between 2016 and 2026.
Real estate generates 16% of the national gross domestic product (GDP).
The economic resilience, enormous potential for career growth and incomparable job security in the property management field make it an excellent fit for candidates with varying levels of experience.
Sources: Fortune Business Insights; Career Explorer
Why Work at FirstService Residential?
Exemplary company culture
Property management leader with national resources
Extensive resources and support
Excellent work/life balance
Job stability in an industry with economic resillience
Personal and professional growth opportunities
A chance to make a difference in people's lives through chartiable programs