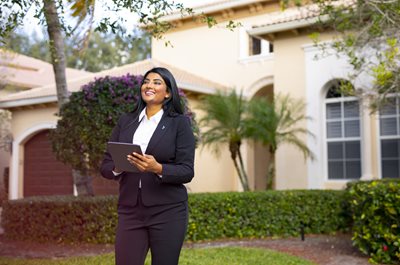 FirstService Residential, North America's property management leader, is hiring for multiple property management jobs. Our team is seeking skilled professionals that share our values of aiming high, doing what's right and going above and beyond to provide excellent service our customers and colleagues.
Interested in Property Management?
Our team is hiring for multiple roles across various departments. Here is your chance to grow a growing team in a resilient industry!

Don't think you have the experience? No problem! Here are some roles outside the property management field that would make for an easy transition into a new career in the industry:
Restaurant Managers
Hospitality/Resort Professionals
Country Club Managers
Event Managers
Real Estate Professionals
Executive Assistants
... and more!
Connect with Our Human Resources Team Today!
Hot Jobs
About the HOA Industry
Property management jobs invole the operation, control, maintenance, and oversight of real estate and physical property. This can include residential, commercial, and land real estate. Although many sectors and industries were hit hard by the pandemic, the residential HOA/property management industry remained relatively stable throughout the era of social distancing.




Homeowner association, or HOA, property managment jobs revoles around being responsible for a variety of tasks related to the maintenance and upkeep of a residential community. Sometimes known as a community association manager, an HOA manager may work as an independent contractor or be employed as a staff member with a homeowner association's management company.
Facts at a Glance
The North American property management market is valued at $5 billion.
This market value increased 7.78% over 12 months.
There are currently an estimated 317,300 property managers in the United States.
The property management job market is expected to grow by 10.3% between 2016 and 2026.
Real estate generates 16% of the national gross domestic product (GDP).
The economic resilience, enormous potential for career growth and incomparable job security in the property management field make it an excellent fit for candidates with varying levels of experience.
Sources: Fortune Business Insights; Career Explorer
Why Work at FirstService Residential?
Exemplary company culture
Property management leader with national resources
Extensive resources and support
Excellent work/life balance
Job stability in an industry with economic resillience
Personal and professional growth opportunities
A chance to make a difference in people's lives through chartiable programs
What do Property Managers Do?
Enforcing Community Rules and Regulations
An HOA manager is typically involved in drafting and enforcing community rules and regulations. These rules govern behaviors that are intended to help maintain a visually appealing neighborhood while protecting property values. Rules and regulations usually govern landscaping and home maintenance requirements; on-street parking; building additions; and exterior home appearance. An HOA manager monitors community activities, hears complaints from homeowners, and investigates and resolves issues.
Managing Dispute Resolution
An HOA manager mediates disputes and conflicts between neighbors in the community he manages. For example, she may investigate and handle complaints about excessive noise, encroachment on property lines or violation of rules. The manager may work directly with the homeowners in question to mediate a resolution, or notify offending parties by mail. An HOA manager may issue fines against non-compliant homeowners if rules are consistently violated.
Performing or Supervising Maintenance and Upkeep
HOA property management jobs include responsibilities for the general maintenance and upkeep of common areas in a community, such as a lobby or mailroom. A manager may be responsible for maintaining a community's swimming pool, park, tennis courts or sports complex. He may retain a landscaping company to cut grass and care for plants and trees, or oversee a pool-cleaning company that performs routine chemical checks. A manager must inspect and ensure that neighborhood equipment, lighting and gates are all in good working order. The manager may personally perform maintenance duties, rely on and supervise hired staff, or hire outside contractors.
Handling Other Responsibilities
An HOA manager handles the financial matters of the HOA he manages, including the collection of association fees from residents, and the payment of expenses, such as insurance, payroll, and invoices from services contractors. According to RealManage, an HOA property management company, HOA managers tend to work closely with a council or board comprised of community members who live in the neighborhood or building. These board members help facilitate neighborhood meetings; keep residents up to date on changes to rules and regulations; and serve as unofficial internal representatives of the management company. The HOA manager may conduct annual elections to select new board members.