3 Ways Your Association Can Fund Capital Improvements
All Associations Face Having to Fund Capital Improvement Projects
Sooner or later, every homeowners association (HOA) or condominium association has to invest in capital improvement projects. Whether that means installing a new heating and cooling system in your high-rise building, replacing the roof on your clubhouse, or upgrading the equipment in your fitness center, you can't overlook these long-term, big-ticket items. But what's the best way for your association to pay for them?
That depends on how urgently you need to do the work and whether it is something you had planned to do. You have three options for funding your capital improvement projects based on these factors.
1. Rely on Your Association's Reserve Fund
Having the money to pay for these projects is the purpose of having a reserve fund. As in most states, Illinois' condo and HOA statutes don't mandate minimum amounts that associations need to budget each year for their reserves.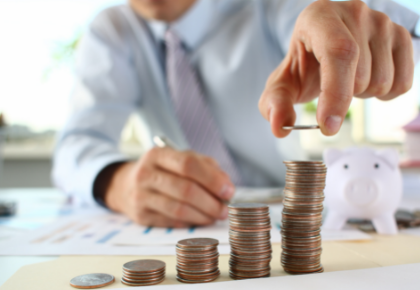 "Best practice is to have at least 10% of your association's income transferred to your reserve fund," says David Jandak, vice president of finance at FirstService Residential in Illinois. "The Federal Housing Authority requires it if you want to be an FHA-qualified building," meaning that prospective buyers can use FHA-backed mortgages to purchase their homes.

In reality, more than 70 percent of associations have under-funded reserves. As a result, most don't have enough money when they need to undertake necessary work. "The most common reason for this is a lack of information," Jandak notes. "Many associations aren't getting updated reserve studies. Their studies can be as much as ten years old. How can you make good decisions if you don't have the information you need?"

A reserve study identifies predictable capital improvement projects and recommends a plan for funding those projects over several years. Appropriate funding of your reserves depends on the accuracy of your study. According to Brian Butler, FirstService Residential's vice president of property management in Illinois, "We guide boards to have reserve studies updated every 3 to 5 years by a qualified vendor who comes onsite and does a physical inspection of your equipment." Butler says that some companies only do superficial inspections, or "drive-bys," which aren't sufficient for an accurate study.

Even if you fund your reserves based on a well-conducted study, Butler points out that unexpected projects can arise. "For example, regulatory requirements for things like elevators and fire systems sometimes change," he says. "There is no way you could foresee that and have the reserves for it."
2. Levy a Special Assessment
If you don't have enough in your reserve fund for your capital improvement project, you'll need to find additional financing sources. This often means levying a one-time special assessment to cover the shortfall. Homeowners rarely welcome a special assessment. For one thing, they may see it as an investment that benefits future homeowners more than them. An unexpected payment can also create a significant financial hardship for many residents. You can reduce this burden by offering the option to make monthly payments rather than pay a lump sum. Keep in mind, though, that this could delay your ability to start the project.

In some cases, owners may be able to veto a special assessment. In Illinois, for instance, condo unit owners can veto an increase if it raises total assessments by more than 15% over the previous year. A veto requires that at least 20% of the owners sign a petition and submit it to the board within three weeks of the board action. In addition, "some governing documents won't allow new spending without a vote unless you are making one for one replacement," Butler points out. Check your governing documents and relevant statutes for guidance on how and when you can impose special assessments in your community.

Frequent special assessments can also be a deterrent to prospective buyers. However, Jandak says that a decision to levy a special assessment is not always viewed negatively. "In our market, I sometimes have seen that deferred work is obvious to a buyer. So having a plan to address it is viewed as a positive."
3. Take Out a Loan
With a loan, your association can access a lump sum of money quickly without requiring that homeowners make a large payment themselves. The long repayment period – typically 5, 7 or 10 years –creates less of a financial burden for homeowners, especially if your community management company can leverage its buying power to negotiate a low-interest rate. Usually, loans can't be overruled by homeowners, so there is more certainty when your board decides to use one. (See your governing documents to verify this.)
One option is to connect with a brokerage firm that can combine the capital markets and treasury management expertise of a bank with a rare in-depth understanding of HOA and condo insurance fundamentals. Not every bank understands how to structure a loan for a condominium. "I have personally helped many of our lenders develop and implement lending programs to our boards where the bank did not lend before," says Jordan Muchnick, vice president of lending and cash management at FirstService Financial. FirstService Financial provides financial services for condominiums and HOAs managed by FirstService Residential and can often broker a better loan rate than if your board or other community management company approached a bank on their own. "Our clients get the advantage of our expertise, market knowledge, credibility, and leverage over our depository banking partners that yield lower rates, lower costs, and expedited closing time frame."
Combine Options to Fund Your Capital Improvement Projects
Butler recommends combining a loan with a special assessment to fund your capital improvement project. "Typically, loans are the first step, but you need collateral. Your special assessment acts as that collateral."

Many banks will also provide an initial interest-only period, which the association will usually cover from its own funds first. "The special assessment kicks in after that," says Jandak.

Butler stresses the importance of being open with homeowners. "One way to fail at a special assessment or a loan is by not communicating," he says. "Transparency and open communication are crucial. You have to inform the owners and treat them with respect."

If your board hasn't updated your association's reserve study in a while, plan to get that done soon. Then do your best to follow the recommendations in it. If you need help growing your reserves or identifying the best funding sources for an imminent capital improvement project, seek out an experienced community management company with robust in-house expertise.