Five Ways to Minimize Maintenance Surprises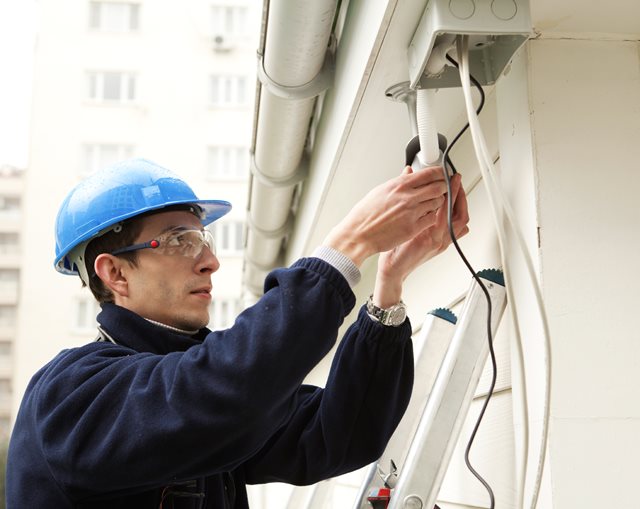 When it comes to the maintenance of your community, you don't need a crystal ball to know that issues will arise. While preventative maintenance does a good job of keeping future problems at bay, many communities have begun implementing predictive maintenance as well.
The concept of predictive maintenance is easy – it operates on the premise that if you have the right information at the right time you can plan maintenance accordingly and shorten the length of time you experience interruptions in service. Predictive maintenance also allows you to budget for these occurrences and ultimately eliminate many of those nasty surprises. Here's how you do it.
1. Do some digging.
The first step in creating a Predictive Maintenance Schedule is to take a look at the repair invoices and maintenance bills you have on file. You'll want to look for trends that will help you anticipate when your equipment and systems might fail. You also want to walk your property and survey your equipment personally, documenting building systems, public and private spaces, and all surfaces. You may need to call in a professional to analyze these systems and areas as well.
2. Make your plan.
The next step is to create a list of all the aspects of your community you wish to place on a Predictive Maintenance Schedule. The key to this step is to work with relevant professionals to create reasonable inspection intervals. When determining these intervals, consider the long-term costs if the system went down for an extended period of time, as well as how many resident would be affected if a system failure were to occur. Predictive maintenance doesn't necessarily eliminate all downtime, but with proper planning, that downtime should be significantly shorter.
Beyond inspection intervals, your predictive maintenance plan should also define your expectations and how to measure if they have been met. Vendors should be able to monitor their work and measure the results.
3. Know the testing techniques.
Certain techniques are crucial to attaining the data you need to create a Predictive Maintenance Schedule. These include:
Vibration analysis - measures the vibration of moving parts in machines. Monitoring these vibrations, and their changes, can help you anticipate future issues.
Trends analysis - recognizes potential areas of fault in equipment.
Thermal imaging - tells you if equipment has experienced changes in temperature that could indicate "hot spots," leaks in sealed vessels, faulty insulation, overloaded circuit breakers in a power panel, fuses near their rated capacity, among other things.
Oil sampling and analysis - identifies area of wear, along with the lubricating ability of equipment oil.
Laser shaft alignment - uses technology that will keep pumps, motor shafts and impellers from becoming damaged and causing misalignments to occur.
4. Create your Predictive Maintenance Schedule.
Now that you have all this data, it's time to create your Predictive Maintenance Schedule. Just remember that while it's important to have your equipment and systems regularly monitored and analyzed, it's equally important to keep your schedule fluid so as to accommodate variables (such as additional wear and tear because of extreme weather).
5. Complement with technology.
Technology, such as a Computerized Maintenance Management System (CMMS), can become your best friend when creating a Predictive Maintenance Schedule because it can automate all of your schedule's processes. Just consider factors like your number of users, where the application will be hosted, whether your techs can access the CMMS remotely, and if it tracks items like work requests, scheduled maintenance and inventory.
While it may take some planning on your part, creating and maintaining a Predictive Maintenance Program for your community is something your association may want to give serious thought to. Not only will it save you time, but it will also save you money and a lot of headaches down the road. For more information,
contact
FirstService Residential.