Budgeting in the Time of COVID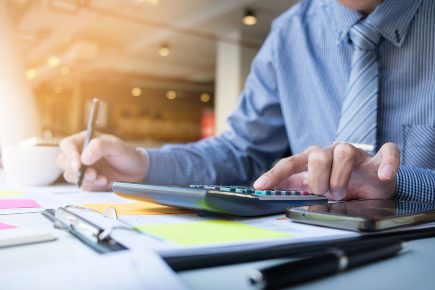 Under ordinary circumstances, a community association's annual budget is critical to its financial stability and long-term success. But as we all know, the times we're living in are anything but "ordinary".

A variety of market drivers and a post-pandemic landscape are presenting unique challenges to shaping a solid 2021 budget:
• Unemployment is high
• Interest rates are low
• A number of costs are trending higher in the age of COVID-19
• Insurance coverage is more expensive than ever

Millions of Americans are out of work as the country grapples with the highest unemployment rate in years. Your community association's cash flow may be compromised by the ability of the membership to pay their assessments on time. Some or all of your revenue-generating amenities may have been closed for a period of time – or may still be! And due to very low interest rates, your deposits may be earning less than you anticipated.

As your revenue flow may be compromised, costs for some essential items are going up. Ensuring your community is healthy and safe for its residents and staff has a greater impact on the bottom line than in the past. CDC guidelines call for enhanced cleaning frequency and practices – more staff might be required to carry these out and the cost of cleaning and disinfecting solutions and equipment is higher than ever.

Insurance is also a budget line item to keep your eye on. Insurance companies are moving away from providing coverage for community associations. Or, if they
do, the premiums charged are much higher than normal – up to 80% higher.

"We kicked off the budget process earlier this year, recognizing the additional challenges community associations have to contend with," said Robert G. Smith, president of FirstService Residential's Condo-HOA Division in Florida. "We're providing our managers with a depth of resources and a holistic approach to analyzing current budgets and reforecasting as needed – as well as creating a strategic 2021 budget."

"The community associations we manage benefit from our vast depth of resources and expertise on all facets of property management," adds Mark Stoops, president of FirstService Residential in North Florida and Georgia. "We're able to deliver a variety of cost-containment strategies, bulk-buying programs, forecasting tools, banking and insurance guidance, energy conservation and savings – all critical to community associations in this COVID/post-COVID age."

"The data we provide in our Benchmarking Guide is an important part of shaping an association's budget and financial future," explains Hector Vargas, president of FirstService Residential's South Florida High-Rise Division. "By providing an in-depth budget-spend analysis of community associations by construction type, number of units, location and age, boards are able to assess their own spend and make decisions that ensure the longevity and financial well-being of both the association and the community."

A community association's annual budget is much more than an accounting of its revenue and expenses – it's the master plan to its success. Make sure yours is on target to meet your short-term goals and help achieve your long-term vision.