2022 Florida Legislative Session: Update on Key Bills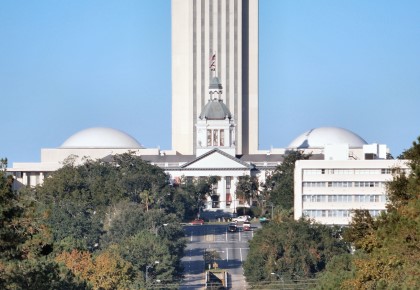 The Florida Legislature convened on Tuesday, January 11, 2022, for its annual 60-day legislative session, which concluded Monday, March 14, 2022. FirstService Residential worked closely with state policymakers and industry stakeholders to impact legislative matters affecting Florida's community associations and those who live and work in them.

Following are the main bills the Florida Legislature addressed this session. While many of the building safety-related bills did not pass, they are likely to resurface due to the collapse of the Champlain Towers South building in Surfside and the heightened interest in condominium safety. Barring a veto from Governor DeSantis, bills that were passed will go into effect July 1, 2022.

Senate Bill (SB) 518
The legislature passed SB 518, which helps protect the rights of property owners who wish to prune, trim and remove trees that present a danger to the property. It strengthens a law passed in 2019 that prohibits local governments from requiring permits for the removal of "dangerous" trees on residential property.

House Bill (HB) 71 and Senate Bill (SB) 568
House Bill 71 and Senate Bill 568 called for an abatement of property taxes on units lost in the collapse of the Champlain Towers South building in Surfside. FirstService Residential supported the effort to ensure surviving owners and their families are exempt from paying a full year of property taxes. This language was included in the tax package, which successfully passed in House Bill 7071.

Senate Bill (SB) 1190
This safety-focused bill related to enhancing radio signal strength requirements for all new and existing buildings authorizes the use of two-way radio communication enhancement systems to comply with specific radio signal strength requirements in the Florida Fire Prevention Code.

Senate Bill (SB) 736 and House Bill (HB) 583
Senate Bill 736 and House Bill 583 sought to shorten the period of time allowed to pursue litigation relating to construction defects. Had it passed, the law would have shortened the time to file a lawsuit against contractors and builders from 10 to 4 years.

Senate Bill (SB) 222
This bill will help the Florida swimming pool and spa industry expand the subcontractor labor market allowing certified and registered swimming pool and spa contractors to hire subcontractors without fear of violating Florida's unlicensed contracting prohibitions.

The Florida legislature passed Senate Bill (SB) 898, which requires landlords to conduct national background screenings, including a criminal history record and sexual offender registries on employees and authorizes landlords to disqualify applicants who exhibit a history of violent criminal offenses.
Champlain Towers South Memorial
To honor the 98 lives lost in the building collapse of 2021, FirstService Residential helped secure a $1 million allocation in the state's 2022-2023 budget for a memorial dedicated to the victims of the Champlain Towers South tragedy in Surfside.

Senate Bill (SB) 940
Senate bill 940, prohibits a person who is not a licensed professional structural engineer from claiming the title, ensuring an engineer's qualifications.

Senate Bill (SB) 1702 and House Bill (HB) 7069
Senate Bill 1702 and House Bill 7069, building safety bills also known as "Surfside response" legislation, sought to:
Establish a statewide building inspection program
Impose requirements for associations to have periodic reserve studies
Determine how much money associations should have in reserve to make improvements
Limit associations' ability to waive funding their reserve accounts
The bills would have required condo buildings that are 3 stories or higher and in areas within 3 miles of coastlines to undergo initial inspections in their 20th year and every 7 years after that. Legislators did not reach an agreement, and these bills failed to pass.

As building safety remains under the microscope, community associations should also anticipate the insurance and lending industries to be much more thorough in what they require of associations before issuing insurance policies or offering financing. For example, Fannie Mae and Freddie Mac, which back a majority share of residential mortgages in the nation, have published new lending requirements for condos. The two mortgage companies said they would cease buying loans connected to buildings with significant maintenance and safety issues. Lenders have been provided with new, detailed questionnaires that condo management companies and community associations need to complete to determine a building's condition.

Senate Bill (SB) 1728 and (SB) 1402
Senate Bills 1728 and 1402, which intended to alleviate high insurance premiums, failed to pass, leaving homeowners and community associations without any relief. For the second year in a row, industry changes desired by the Senate could not find traction in the House. Many policymakers believe the legislature will convene a special session to address this while also addressing the continuing trend of insurance carriers leaving Florida, which carriers claim are due to fraud and frivolous lawsuits.

Senate Bill (SB) 512 and House Bill (HB) 325
The session addressed Senate Bill 512 and House Bill 325, requiring advertising platforms to collect and remit taxes for certain transactions. FirstService Residential included language in the vacation rental legislation to protect associations' ability to regulate short-term rentals through their own policies. These bills failed to pass and will not impact associations.

Senate Bill 642 and House Bill 329
These bills would have required that community associations establish a database to include the association's governing documents and association board members' names, mailing and email addresses. Associations would also be required to list reserve studies and maintenance inspection reports to help promote greater transparency. These bills failed to pass in the state legislature.

However, association boards should note that Miami-Dade County passed a recent ordinance to create a public-access database of community association records. The ordinance requires all condominiums, co-ops and HOAs to file a written registration with the county that includes, among other items:
Governing documents
Most recent adopted budget
Audited financial statements (including association fees and special assessments)
Planned capital projects
All reports on structural status over the past 10 years
Certificate of insurance
It is expected that other Florida counties, cities or municipalities will follow suit.

As part of our promise of excellent, comprehensive service delivery, FirstService Residential will continue to advocate for associations before policymakers and regulators, and keep the board members we serve updated on legislative matters that can affect their associations.