How to Create a New Revenue Stream from Your Amenities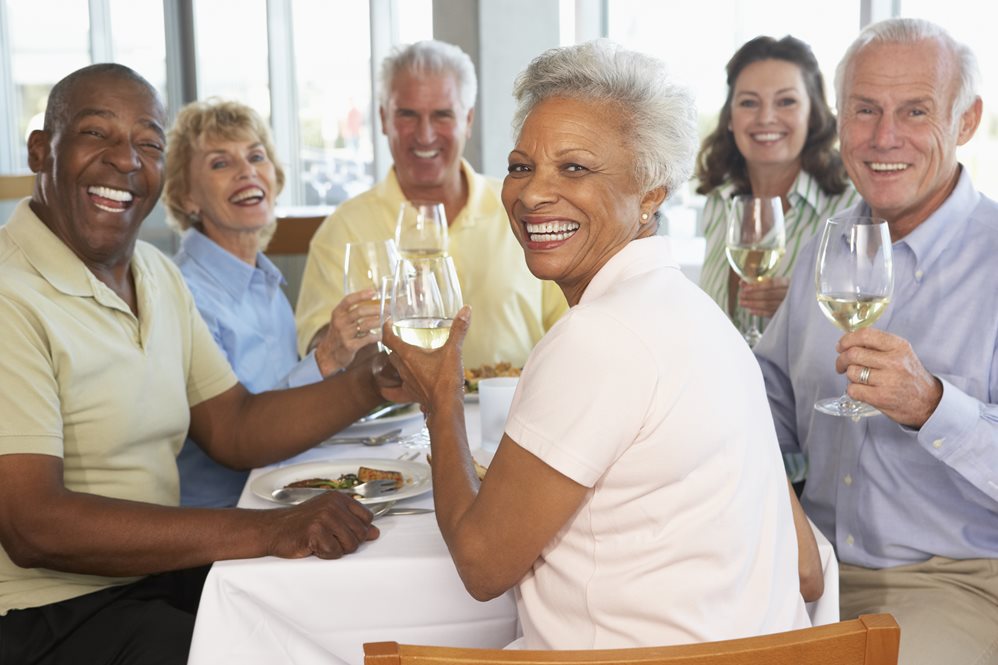 Keeping your association on sound fiscal footing is your primary responsibility as a board member. You need to keep an eye on expenditures, review your vendor contracts regularly, and make sure that everyone in your community pays their association assessment fees (and violation fines) promptly. Those are the basics to good financial management. But savvy boards are always keeping an eye out for ways to maximize revenue. It's time to take a look at how you can generate cash flow from your existing amenities.
Generating revenue can be an exciting proposition, but don't just rush out and start renting out spaces or inviting vendors to your property. Sherman Britton, Vice President of Lifestyle Operations for FirstService Residential, had a few cautionary words. "First of all, check your governing documents so that you know what you may be allowed to do or not do. Identify any restrictions. Do a cost-benefit analysis on current revenue streams to see how effective they are for the community," Britton said. "When you drill down, you may see that a program is losing money and that can guide you in development of further projects. Before presenting an idea to the board for consideration, develop a basic business case about the project. That guarantees that revenue stream will be profitable because you have to do a real analysis of the potential. It's also just a much more professional presentation to the board."
Britton also strongly recommended checking with both your insurance company and your association attorney before taking on any program that will generate revenue, especially if that program brings people from outside the community onto the property, whether as vendors or clients. Also make sure that revenue brought in by any proposed project doesn't fall under the category of "non-related income" for the community. That may trigger an audit.
So what ways can you generate revenue from your property and amenities? Our experts shared how some of the communities managed by FirstService Residential, both large homeowner associations and high-rises, have found interesting ways to create cash from existing resources.
1. Make the most of your geography.
Britton said that he has come across several large HOAs which turn their recreational areas into fee-use spaces, some open to the public and some for community members only. He cited sledding and ski hills, tubing or rafting on rivers, golf courses and more. One important distinction to make: if the golf course, for example, is open to the public, it is a business operating on the property. If it is open to residents only, even if there's a fee for usage, it is an amenity.
Frank Peditto, Senior Vice President of Lifestyle Operations at FirstService Residential, said he's also seen creative ways to finance amenities or generate cash from existing natural features. "At one lifestyle community we manage, they stock the lake with fish each spring. Then they issue a permit to anyone who wants to use the lake for fishing in order to cover the cost of the stocking," he said. "They are also adding electric outlets to their docks to accommodate electric boats and sump pumps. Anyone who wants to use them will pay an annual access fee to do so."
2. Repurpose and rent unused space.
Peditto works with a lot of high-rises that make money from selling extra parking spaces to residents or rent out storage space in the building. "Most people in condos don't have enough storage, so if you have unused space, that can be a rental opportunity.
Some high-rises are establishing short-term rentals on behalf of seasonal owners, with the income from the rental split between the owner and the association. Peditto said he's also seen that in condos in which the owner has vacated the property, but doesn't wish to sell. The association acts as the owner's agent and handles rentals of the space. This idea must be vetted carefully with your attorney and insurance, as well as your state's real estate laws – involvement of a licensed broker or realtor may be a requirement of such an arrangement.
Have a business center in a publicly accessible location that isn't being used anymore? A little repurposing can turn that into a rental office sharing space, whether for the public or just your community.
Ever thought of a cell tower on your property? Peditto said he knows of high-rises that generate more than $100,000 each year by renting their rooftops to cell phone companies; Britton said that large HOA properties can make money by renting a remote part of the property to a cell phone company.
3. Bring in outside vendors.
Britton recommends that any time an association bring in a business to serve residents for a fee (exercise classes, yoga classes), that the association require a 10% fee from the business. "You're providing them a captive audience for their classes, plus the space to conduct them and make money," he said. "Why shouldn't the association get a fee for allowing the use of that space?"
Britton also recommended vendor fairs as a possible money maker: "Companies will pay to be able to get in front of your community members, and you're letting your residents know about valuable services they can take advantage of." He said that financial planners, healthcare providers and insurance companies are three good possibilities for that relationship.
You can also turn an unused space with the right plumbing and power into a weekly pop-up salon/spa or pet grooming center. Residents get the services they need and the association makes a fee from the vendor for using the space. Any unused space can become a seasonal tax preparation center!
4. Explore event rentals.
Another large-scale Lifestyle community managed by FirstService Residential makes the most of the gorgeous lakefront views from its clubhouse. "The community invested in its ballroom, which has beautiful views of that lake, as well as an outdoor deck. Community members are happy to pay a premium to use the beautiful space for weddings, big anniversary parties and other large celebrations," Peditto said. He said that, for that to work well, the space must be truly special, with something unique not available elsewhere locally.
If your community and governing documents allow, Britton recommends bringing the outside world in for events. "I know of one case where a local school rented an HOA's pool for their swim team to practice outside normal pool hours," he said. "They generated goodwill to the outside community and the fees paid for covering the pool in winter."
Britton also suggested renting clubhouse or other meeting space to groups like the Rotary or Lions Club to meet, during the day when the space is less likely to be used. "Once the word gets out among those civic organizations, you'll never have to advertise it. They'll come to you asking to rent," he said.
If you're interested in ramping up your revenue streams, take a look around and imagine the possibilities. Remember to check with your governing documents, attorney, insurance and other ordinances before jumping into a big project. Also keep in mind that a quality professional property management company can help with project management in your revenue endeavors.
For more on how a professional property management company can help your association manage both your budget and your amenities,
contact FirstService Residential
, North America's leading community association management partner.