Noushig Hagopian Joins FirstService Residential's Leadership Team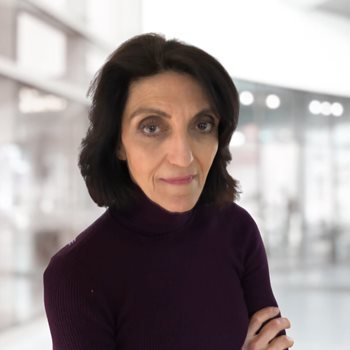 Canton, MA (May 3, 2022) – FirstService Residential, the leading residential community association management company in New England, named Noushig Hagopian, CMCA®, AMS®, as vice president. An accomplished real estate executive, Hagopian will oversee the company's portfolio of managed communities in Massachusetts.
"We are thrilled to welcome Noushig to the team," said Michael Mendillo, president, FirstService Residential. "Her proven leadership and extensive experience in premier communities will expand the depth and quality of the resources we provide to our clients and associates. We needed to find the right candidate who could also bring a deep knowledge of the local market and Noushig possesses this and more."
"I am thrilled to be a part of an established market leader in the community management industry," said Noushig Hagopian, vice president, New England, FirstService Residential. "I am excited to become a contributor to the growth of FirstService Residential and provide leadership, best practices and experience that can help our associates and clients continue to make strides in service excellence and operational efficiencies."
In her role, Hagopian will be responsible for the oversight and direction of communities in the market, including planning and developing initiatives to align with company policies, culture and best practices. Reporting directly to Scott Bresnick, president, New England, FirstService Residential, Hagopian will also serve as a strategic business partner, working closely with the trustees in the communities we serve.
Hagopian has over 15 years of real estate and community association experience. Most recently, she worked for Barkan Management Company. As a senior general manager there, Hagopian mentored high-performance teams to maximize engagement and exceed performance targets, as well as oversee day-to-day operations for several properties, including engineering, maintenance, lease management and service contracts. She has vast experience developing and managing multiple services and programs to meet various objectives, including operations and finances. She possesses a diverse background in hospitality, food and beverage, real estate, construction and managing capital improvements – including significant infrastructure projects and lease management for retail units and tenant management. Further, Hagopian has implemented developers' visions for several premier luxury residences in Boston.
Hagopian is a graduate of Bentley University and holds her CMCA® and AMS® designations from Community Associations Institute (CAI®).
~www.fsresidential.com~
About FirstService Residential

FirstService Residential is North America's property management leader, partnering with more than 8,500 communities across the U.S. and Canada, including low-, mid- and high-rise condominiums and cooperatives; single-family communities; master-planned, lifestyle and active-adult communities; and mixed-use and rental properties. HOAs, community associations and condos rely on their extensive experience, resources and local expertise to maximize property values and enhance their residents' lifestyles. Dedicated to making a difference, every day, FirstService Residential goes above and beyond to deliver exceptional service.
FirstService Residential is a subsidiary of FirstService Corporation (FSV), a North American leader in the property services sector. Visit www.fsresidential.com.