FirstService Residential Welcomes Tamarron at Princeton Meadows Condominium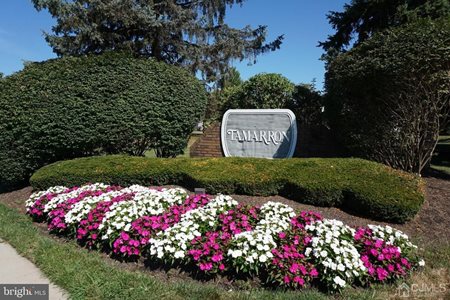 Eatontown, NJ (July 20, 2022)
– FirstService Residential, the leading residential community management company, started providing full-service property management services to Tamarron at Princeton Meadows Condominium in Plainsboro, New Jersey.
"We're thrilled to announce our partnership with Tamarron," said Michael Mendillo, president, FirstService Residential. "Our team's experience and commitment to providing local management services will ensure a successful partnership with this impressive property for years to come
­­­
."
Nestled between New York City and Philadelphia, the 284-townhome community was built in 1986 and boasts a pool, playground and sports courts for residents to enjoy.
"The board was looking for a management company that could provide complete transparency," said Donna Fiore, senior vice president, FirstService Residential. "And, FirstService Residential has a proven track record delivering a high level of service excellence with the transparency the Tamarron board required."
~www.fsresidential.com~
About FirstService Residential
FirstService Residential is North America's property management leader, partnering with more than 8,500 communities across the U.S. and Canada, including low-, mid- and high-rise condominiums and cooperatives; single-family communities; master-planned, lifestyle and active-adult communities; and mixed-use and rental properties. HOAs, community associations and condos rely on their extensive experience, resources and local expertise to maximize property values and enhance their residents' lifestyles. Dedicated to making a difference, every day, FirstService Residential goes above and beyond to deliver exceptional service.
FirstService Residential is a subsidiary of FirstService Corporation (FSV), a North American leader in the property services sector. Visit www.fsresidential.com.