Help For Hectic Holidays: Package Delivery and Management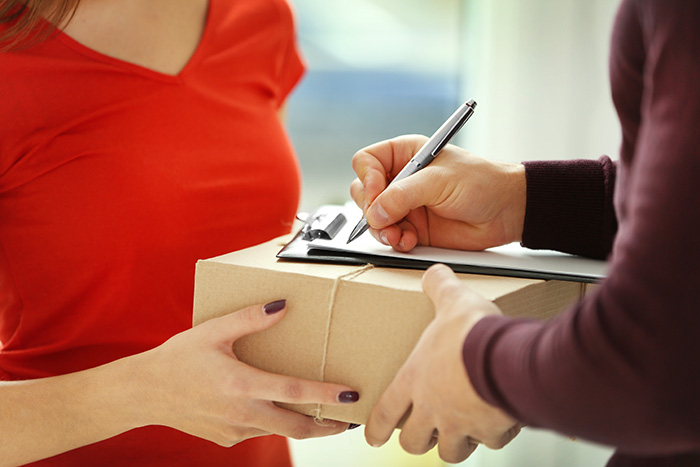 It's the most wonderful time of the year! Online shopping has become a common way to find the perfect gift while saving time and money, and avoiding having to fight the crowds at the mall, all from the comfort of your couch. The biggest concern people have with online shopping is, of course, wondering "Will it get there on time? Will it get there safely?"
If you live in a single family home, townhome or otherwise have a doorstep, it's easy to keep an eye out for deliveries or arrange for a neighbor to do so. However, living in a high-rise condominium or cooperative is a completely different story. Residents depend on the building's management staff or concierge to handle packages that won't fit in the (often tiny) mailbox. It's critical to make sure the right systems are in place so that deliveries are properly handled and secured, and that residents know when and how to pick them up.
Sometimes, that simply means placing a delivery notice on the mailbox to let the resident know that a package is waiting for them. They can contact management and discuss how they want to pick up their goodies, depending on building procedures, office hours and personnel availability. Other buildings prefer to address delivery matters with electronic communications. Regardless, it is important that the management team is available, polite and ready to respond to their residents, especially during this busy time of year.
Communication is a critical tool in that process. Equally important is organizing both package handling and a secure holding location. A professional management company will have tools and standard operating procedures in place to handle resident packages all year round.
One feature of FirstService Residential's proprietary communication tool,
FirstService Residential Connect
, is package tracking. This web-based software is a customizable added value for communities managed by FirstService Residential. FirstService Residential Connect is the industry's foremost fully-integrated property management software program that connects the management team, board members and residents. From community intranet management to resident alerts to amenity tracking tools and more, it is available from any computer, smartphone or tablet at any time, 24/7. For more information on how FirstService Residential Connect can help your property communicate more effectively, contact FirstService Residential, New Jersey's leading community association management company.