11 Qualities that Make a Great New Jersey Property Management Company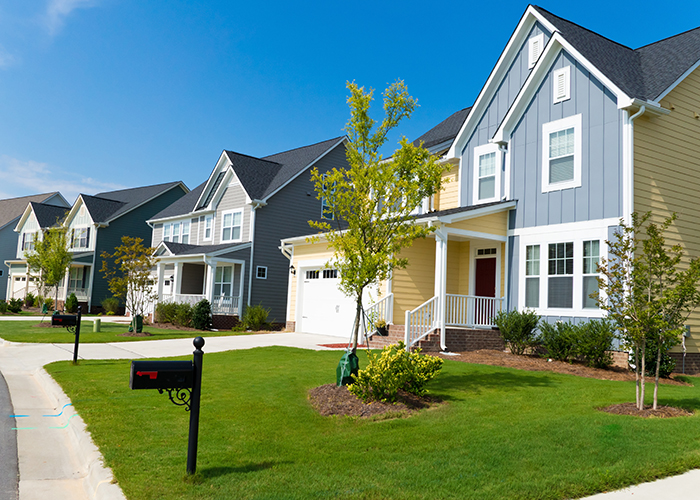 In choosing the right New Jersey property management company for your community, many questions need to be asked to see if the company or manager will be the right fit for your board and your residents. While each community in New Jersey has its own unique needs, and every residential management company has a unique way of meeting them, there are some qualities that any great company should have. Here is a list of the top qualities to look for in a full-service New Jersey property management company.
1. Leadership
The right full-service management company will help guide your community to a successful future. When interviewing potential community association management companies, ask how the community manager will be supported. A team of subject matter experts in various fields including HR, project management, training and accounting should support each community manager with advice and best practices in order to deliver the best service for your property.
2. Standard Operating Procedures
The best community association management companies will have proven operational procedures, which have been developed through years of experience. You will want to ensure the company you choose has standard practices they put into place for every community or building they serve. These operating procedures should include preventive maintenance programs, a full audit of all contracts and vendors, a transparent financial system and reporting, and solutions that enhance the value of your community, as well as the lifestyle of every resident in it.
3. Financial Stewardship
Look for a residential management company with an internal financial management team led by certified accountants. The best management companies will follow thorough internal review and transparent accounting protocols to promote the financial health and stability of your association.
4. Vendor Relationships
A community association management company that has a history of strong partnerships with quality service providers will be able to negotiate savings such as discounts on community purchases and reduced rates on regular maintenance, while still maintaining a superior level of quality service.
5. Communication
Poor communication is often one of the most complained about qualities in property management. Look for companies with a 24/7 customer care center and other forms of technology that allow you to communicate with a professional who can answer your questions or respond to your requests in a timely fashion.
6. Attention to Detail
From your community itself to the people who live in it, the right community association management company will provide you with a manager that is trained to have a fine attention to detail. You probably know the unique features and eccentricities of your community – a property management company who asks about them and wants to understand how your community currently operates will be able to provide you with the best service.
7. Responsiveness
There are a variety of issues that may arise in any community association so it is important to have a management company with the knowledge and experience to steer you in the right direction. Great property managers take the time to truly understand daily life in the communities and buildings they serve. They are ready and well prepared to respond to issues that arise.
8. Commitment to Training
Quality property management and exceptional customer service can only be provided by a knowledgeable, unified and highly trained team. A quality community association management company will be committed to providing continuing education and development programs for their managers and support team members, including hands-on training, classroom learning and online training systems. This way, your management team will be on the cutting edge of industry and product knowledge, and prepared to deliver the highest levels of service to board members and residents.
9. Transparency
It is essential that your residential property management company operates under full transparency. The company should be able to provide you with disclosure on any affiliated companies it does business with. You should also ask this company about their own financial controls and if they are subject to Sarbanes-Oxley. Another valuable asset, which your property management company should provide to its associates, is an internal ethics hotline in order to report and record unethical activities.
10. Accountability
Great community association management companies should always be open-minded, collaborative and continuously looking to improve their service offerings and customer service. Be sure to inquire if your management company will obtain candid board member feedback on a regular basis about how they are performing. And, more importantly, will they take action on that feedback to aim to provide your community with even better service?
11. Ability to Listen
This may seem basic, but it is essential. Often, many highly-experienced property management companies assume that just because they have been in the business for years, they already know exactly what your community needs. A company with the ability to truly listen and collaborate with your board will be able to customize their full-service association management solutions and value-added services to meet your association's needs, achieve your goals and realize your community vision.
If you are currently searching for the best New Jersey property management company for your community, or are unhappy with your current management company and want to explore your options, contact
FirstService Residential
to see how we can best serve you.