Flood insurance: What board members need to know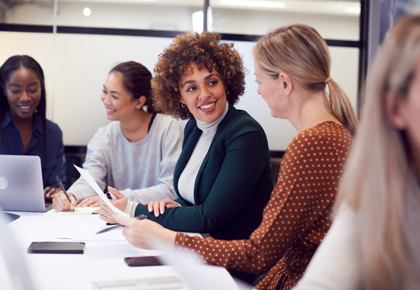 As extreme rain events and unpredictable weather patterns have become more frequent, a growing number of communities are facing the threat of flooding. In the United States, floods kill more people each year than tornadoes, hurricanes, or lightning, according to the National Oceanic and Atmospheric Administration (NOAA).
As a board member of a condo or community association, you care about your community's preparedness, especially if the property is in a flood-prone area. Protecting your community and its assets with flood insurance is one of the best things you can do. Discover what you need to know about floods and how flood insurance can help mitigate expenses caused by a flood.
What is flood insurance, and do you need it?
Many reasons, including storm surges, overflowing rivers, or heavy rainfall, cause flooding. Flood damage can be devastating and expensive to repair. Flood insurance protects your community from the potentially high cost of flood-related damages by providing financial protection and compensation to recover from losses not covered by standard homeowners' or property insurance policies.
What is the difference between flood damage and water damage?
Water and flood damage may sound similar, but they are quite different. Simply put, the main difference between flood and water damage is the water's origin. Flood damage is caused by natural disasters such as storms or overflowing rivers. On the other hand, water damage is caused by internal issues within the residence, such as a leaking appliance or a burst pipe.
Insurance policies often treat water and flood damage differently, so understanding this can help you adequately prepare and protect your community.
Be aware of flood risks in your community
Flood risk refers to the possibility of a flood and the severity and likelihood of damage it may cause. While Georgia doesn't require property owners to carry flood insurance, mortgage lenders may require it for properties in high-risk flood zones. (Note: The Federal Emergency Management Agency (FEMA) considers any location with a 1% or greater chance of experiencing a flood each year high risk.) Flood insurance is also required if a property's mortgage is held by a government-backed lender such as Fannie Mae or Freddie Mac.
"Everyone lives in an area with some flood risk, whether low, medium or high; your community's risk depends on various factors such as its geographical location, historical data, rainfall patterns and more," said John Lee, vice president of FirstService Financial. "Talk to your agent and management partner about mitigation opportunities that will better protect your property and potentially save you on your premiums."
Communities can develop strategies to reduce their flood risk with the help of flood maps, which identify areas at risk of flooding. Because flood risk changes over time, FEMA regularly works continuously to identify and map community flood risk. Protecting lives and property values requires a solid understanding of your community's flood risk.
A solid property management team with knowledge of your area can help your board assess your community's vulnerabilities, sharing insight into ways to mitigate risk.
FEMA or private insurance?
"The National Flood Insurance Program (NFIP) is typically more competitive than private insurance when it comes to flood insurance rates for community and condo associations, said Josh Williams, director of insurance for FirstService Financial. The NFIP offers insurance to all properties that comply with minimum standards for floodplain management – a community-based effort to prevent or reduce flooding risk – though there are coverage limits. The option of purchasing supplemental flood insurance is available if additional coverage is needed.
What does a condo association's master policy cover?
The master insurance policy of a condo association covers the common areas and the structure of the building. A master insurance policy will also cover a unit owner's contents but only up to a certain amount.
Most condo unit owners are responsible for wallpaper, paint, light fixtures, ceiling fans, bathroom and kitchen flooring. Review your association's policy with your insurance broker to determine and understand the extent of coverage.
What is Risk Rating 2.0?
In early 2023, FEMA fully implemented the NFIP's pricing methodology, Risk Rating 2.0. Risk Rating 2.0 allows insurance agents to consider multiple flood risk factors when providing customized quotes for a more accurate flood insurance rate. Under the previous methodology, some policyholders with lower-valued homes may have paid more than their share of the risk, while those with higher-valued homes may have paid less. The goal of Rating Risk 2.0 is to build a more accurate picture of a property's risk to determine its specific coverage needs.
Variables considered under Risk Rating 2.0 include a property's ground elevation, distance to flooding sources, the property's characteristics (foundation type, building height, number of floors, building occupancy etc.), the property's replacement cost value, and more.
Premium increases under the updated rating system are capped at 18% per year, increasing only until the full risk rate is reached.
To learn more about condo and community association insurance, watch, Ask the Experts: Rising Costs in Community Association Insurance


Tips to mitigate flood damage
While you can't always stop a flood from happening, you can take steps to mitigate some physical and financial loss. Here are some preventive steps to help you protect your property:
Apply sealants and coatings to your foundation, walls, windows, and doorways to prevent floodwater from entering.

In the event that rising floodwater is close to reaching your electrical system, turn off your electricity at the breaker panel.

Remove water as quickly as possible with a wet/dry vacuum.

Clear out gutters and drains so that water can flow freely.

Use sandbags to block any gaps that lead to flooding. If filled and placed correctly, sandbags can divert moving water around buildings instead of through them.
As a board member, being proactive in safeguarding your community against flooding threats is crucial. By investing in flood insurance, you can protect your association from financial devastation.
To learn more about flood insurance, contact FirstService Residential.