How Community Management Can Increase Personal Service with Software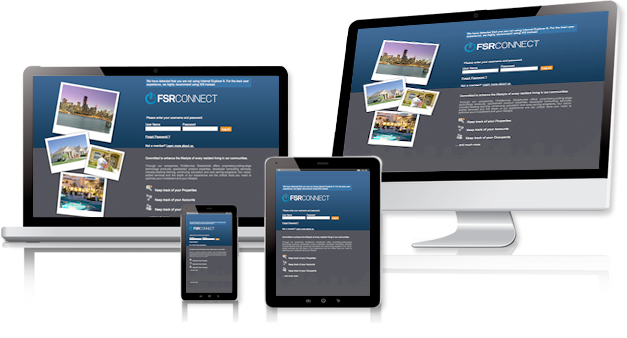 Community management is in the business to improve lifestyles. To do that, it takes a personal touch – knowing a community, being familiar with residents, and having a clear understanding of the association's vision.
This is where a great
HOA management company
comes in. Association boards look to these professionals to help manage their communities' daily operations and provide some enforcement for the policies boards have set forth. That means community managers oversee everything from operations to maintenance, repairs, budgeting, accounting, compliance, property inspections, staffing management and more.
Needless to say, this can be a real juggling act. That's where technology comes in.
"With the right technology, community managers are able to be more active within the community and not have to spend the majority of their time behind a desk," said Melissa Ramsey, vice president of community and lifestyle services with FirstService Residential in Northern Nevada. "It gives them the opportunity to operate with more foresight, spend more one-on-one time with the community, be more responsive, and to continue to provide exceptional service with a truly personalized touch."
Technology that enables human connection? Sounds like a paradox, but it's not.
There are off-the-shelf software solutions that make an effort to provide a one-size-fits-all solution. The trouble? Communities come in a wide variety of sizes, with an endless array of unique requirements. That means something a little more customized is usually in order.
Enter
FirstService Residential Connect™
, the industry's premier customizable and fully-integrated community management platform. This solution is only offered through FirstService Residential, and it's tailored to the unique needs of each community.
The platform comes with a variety of solutions that help automate important tasks, ease communication, and free up community managers so they can focus on the kind of strategic efforts that improve the lifestyles of residents. And because the platform is web-based, it enhances convenience through usability via computer, tablet, smartphone or a convenient on-the-go mobile app.
Among the platform's robust features is ResidentAlert, a mass communication tool that broadcasts messaging to residents, community-wide, via email, telephone or text. This is an important tool that can keep owners and residents informed about important community events or other news. And in times of emergency, such as severe weather or water leaks, ResidentAlert plays an essential role in communicating up-to-the-moment safety information.
FirstService Residential Connect™ also makes it easier for communities to create a personalized website with features that benefit both residents and boards alike. For residents, it's a simple way to pay fees, mafnage their account, request maintenance and access important documents. For boards, it's the perfect way to view meeting minutes, approve vendor invoices, review live reports and information, and keep residents updated on community happenings and developments.
The mobile app –
ConnectMobile
– is particularly useful for board members and management teams who want the flexibility to create work orders or report violations on the go. Just a few quick taps on their smartphone and everything's taken care of. They can also review work orders, architectural applications, track inspections and much more.
And that's just the beginning. Additional services are available through ConnectPlus+, including package tracking, visitor management, valet services, concierge requests and amenity reservations, too.
We live in a world where more things are automated than ever. But that doesn't mean technology needs to take the place of personal service. Quite the contrary – when developed appropriately, technology can actually enhance the personalized touch that is the hallmark of the community management industry. For more information on FirstService Residential Connect™ and other state-of-the-art community management tools and technology,
contact FirstService Residential
.