The Risks and Rewards of Self-Managed Community Associations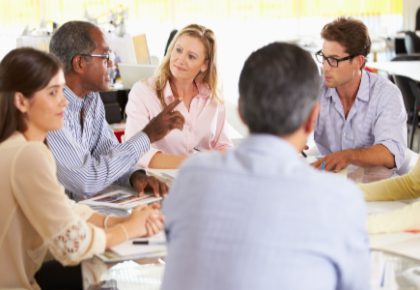 As a board member serving your association, you know your community inside and out. You know your residents and what it takes to keep the community thriving. But as a self-managed property, are you doing all you can for your community and its membership to make sure you meet your short- and long-term goals?

These are the top 7 risks of self-managed community associations – and the rewards to partnering with a professional management company that's right for you.
RISK: It takes a village.
There's so much expected of a good property manager. They've got to be experts at accounting and financial management, technology and communication, project coordination, preventive maintenance, amenity and lifestyle management, legal and compliance issues. Is it realistic to expect that a manager can do it all, do it well, and manage relationships?
REWARD: Unmatched support and a vast depth of resources.
FirstService Residential provides 360 degrees of support and subject-matter experts for all facets of residential property management, so managers can focus on leading their staff and managing relationships with board members, residents, and vendors.
RISK: Financial inefficiencies and risk.
Perhaps the most difficult task that self-managed boards face is the financial administration of their community association. Creating and executing on a solid budget – the cornerstone of a community's success – can be daunting. Additional financial challenges include properly investing reserve funds and collecting past-due fees from your friends and neighbors.
REWARD: Business and financial savvy.
"We understand how daunting managing association finances can be," said Bobet Bennett-Marshall, senior vice president of financial services for FirstService Residential. "We have the expertise to take on the financial responsibilities for the communities we manage, including budget optimization – keeping costs low and/or negotiating more for your money – ensuring that there is financial transparency and helping the community association mitigate risks."
RISK: Paying too much, for too little.
Containing costs is key to running your community and to your financial success. Self-managed boards aren't usually able to take advantage of the best prices on products and services needed to effectively run a community association.
REWARD: Maximum buying power and cost efficiencies.
A self-managed community can also benefit from the bulk buying strategies of the leading residential property management company – leverage our purchasing power and realize cost efficiencies on cleaning supplies, uniforms, landscaping, bulk cable/internet, elevator maintenance, waste contracts – just about anything you need to keep your community running smoothly.
RISK: Premature deterioration of your building.
It takes extensive experience to understand property management operations, specifically the systems and physical components that keep things running smoothly – elevators, boilers, HVAC and more. Lacking the right expertise can lead to unnecessary repairs that can result in unexpected expenses for your community.
REWARD: A well-oiled machine
"We craft a detailed preventive maintenance plan, specific to your community, to
extend the lifespan of these systems," reports Ramon Ramirez, manager of quality assurance at FirstService Residential. The right property management partner will also oversee a reserve study to plan for the repair or replacement – when the time comes. And recommend qualified and trusted vendors to provide the products and services needed – and coordinate these projects on your behalf.
RISK: Managing a staff is not for the faint of heart.
There are a multitude of risks and complexities associated with being an employer – from health coverage plans to hiring, disciplining and terminating employees to wage and hour laws. Are you up on national, state, and local employment laws?
REWARD: Working with a company who can work with your people.
The right property management partner will minimize your liability exposure by removing the burden of legal compliance that comes with managing and paying employees. "We have the systems in place to attract the finest talent in the market," said Hector Vargas, president of FirstService Residential's South Florida High-Rise Division. "We support, train and develop our staff to provide the highest level of service to our residents so board members can focus on the bigger picture."
RISK: Unsatisfied residents.
As a self-managed community, you're likely dealing with a million things at once. So many, in fact, that some resident concerns might be left unresolved. That's a sure-fire way to lose trust with and the support of your residents.
REWARD: Help is a phone call or click away.
The right property management company will assist community residents at any time of day or night, 365 days a year. "Our customer care specialists are trained to resolve any issue at any time – in 20+ languages," says Maureen Connolly, vice president of FirstService Residential. "These specialists are our employees and are specifically hired, trained and developed by FirstService Residential to serve you and your residents."
RISK: Lost in translation.
Communication is critical to the success of your community association. Are you doing everything you can to effectively communicate with your residents? Do you have systems in place to facilitate this communication?
REWARD: Good communication is key.
Your manager's responsiveness depends on the effectiveness of the tools they use. "A mass communication tool makes it easier for managers to regularly communicate with board members and residents," says Jennifer Lasseter, director of property solutions at FirstService Residential. "Our property managers use a feature in our FirstService Residential's ConnectTM platform to deliver mass communications about important events or emergency situations."

There's no denying that board members are valuable. Volunteering their personal time to impact residents' quality of life is admirable – at minimum. But unexpected calls, resident grievances, maintenance requests and fiduciary responsibilities – and the lack of expertise in these areas – can actually put community associations at risk. The good news is that board members don't have to do it alone. The right property management company can mitigate risk and provide many rewards.