Watch the Webinar Recording DREAM TEAM: What Goes Into Exceptional Management?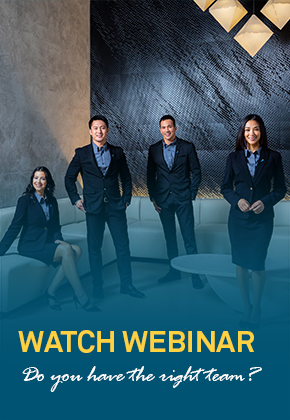 Does your management team have everything it needs to deliver what YOU need? The right team approach will provide the exceptional service and solutions your property or association needs and deserves.

Discover what goes into creating that approach for your community at our webinar:

In this interactive webinar, you'll learn the elements of a great management team, including
Hospitality skills and personality traits

Technology and tools

360 degrees of support, on-site and behind the scenes

Watch the webinar and share it with your fellow board members!